How to Simply & Securely Optimize Your Business with Enterprise Technology Solutions
Name:
How to Simply & Securely Optimize Your Business with Enterprise Technology Solutions
Time:
12:00 PM

-

1:30 PM EDT
Event Description:
Join us for an informational roundtable discussion with fellow business leaders who have recently optimized their business using Microsoft and other cloud technologies.
This is your opportunity to learn from business peers as well as from technology experts who can address any questions or challenges you may have when determining how to best approach optimizing your business with the right technology to become more efficient, productive, and successful. Register today.

Here are a few topics we'll be discussing:

Fears surrounding moving to the cloud:
Is my information secure?
How much does it cost?
How do I move all my data from its current location?
How do I integrate all my 3rd party tools and applications?

Making sure your network is secure:
With a move to the cloud, won't it be easier to gain access to my information?
How do I manage changing who has access?
How do I manage giving employees mobile access and what happens if they leave?

Outdated (hot and noisy) server closets:
I spent a great deal of money on my server, is there a way to keep some data on it?
Isn't a server in my office more secure than putting my information in the cloud?
The messy wires and constant noise must go but what do I do with the hardware?

Updating to O365, it's so much more than email:
What are all these other tools with O365? Which ones would I use?
Is there a tool that can help me better streamline communications?
I'm not a technical person nor have technical people on staff, so what do I do if there's a problem?
No need to stop for lunch – we'll be supplying plenty of pizza and refreshments for the afternoon. Plus, all who attend will be entered to win a Jabra® Speak 510 (a.k.a, "The Hockey Puck", valued at $200).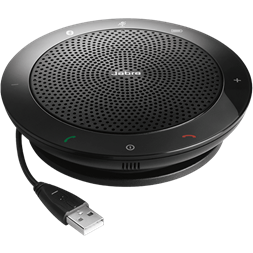 Who should attend?
Organizations with 10 to 500+ employees in the biotech, finace, and manufacturing industries.
Looking forward to seeing you there.